Echoes of Malice
Just Released!
J. Michael Boucher turns up the heat with this high-energy thriller that unwinds from the streets of Western Pennsylvania to the halls of Congress and the drug labs of Mexico.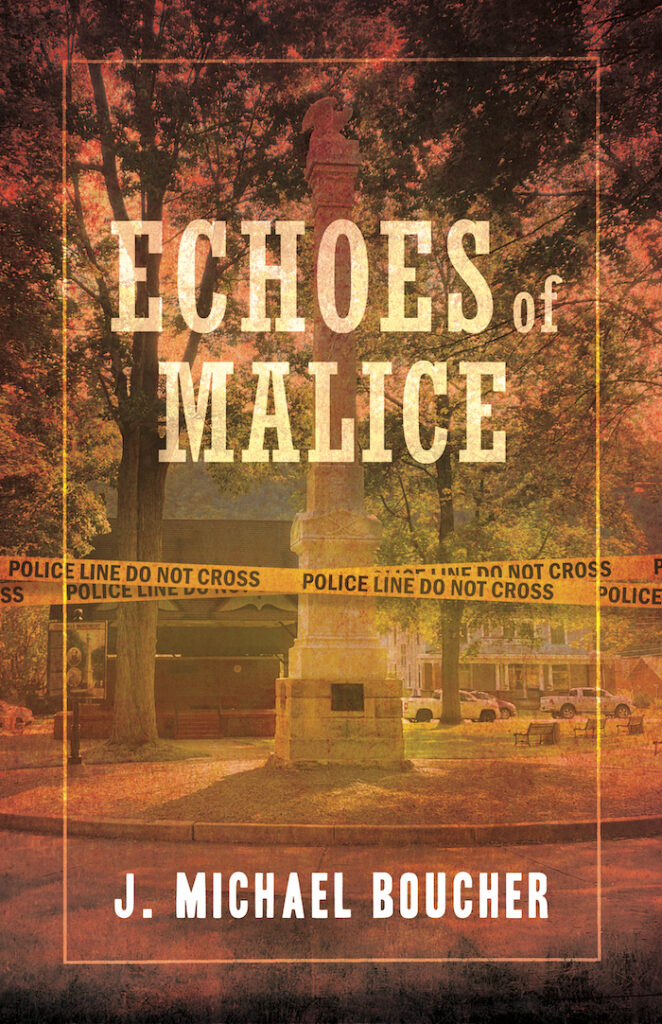 The sleepy rural town of Franklin is stunned when District Attorney Dennis Archer is brutally assaulted, and a disgraced former mayor with ties to a drug cartel is found dead in his jail cell. Ex-cop-turned-Mayor Matt Riley vows to nail his friend Archer's assailant, even as he's haunted by demons from his past and hunted by a drug cartel that has targeted him for assassination.
The primary suspect in the Archer assault is an enigmatic homeless man, but he is not what he appears to be. As the investigation unfolds, the cartel floods the town with a deadly new opioid, and countless lives will be lost unless they are stopped. The cartel has its own problems, however, and an internecine feud leaves a trail of bodies that stretches from Mexico to western Pennsylvania. Events come to a head when a psychiatrist reveals that Archer's assailant is her patient but refuses to provide an identity. A final high-tech clue reveals the assailant's shocking identity just as a deranged hacker crashes the regional electric grid and plunges the region into darkness. Amidst the chaos, a police officer corners the assailant in Bandstand Park; only one of them will leave alive.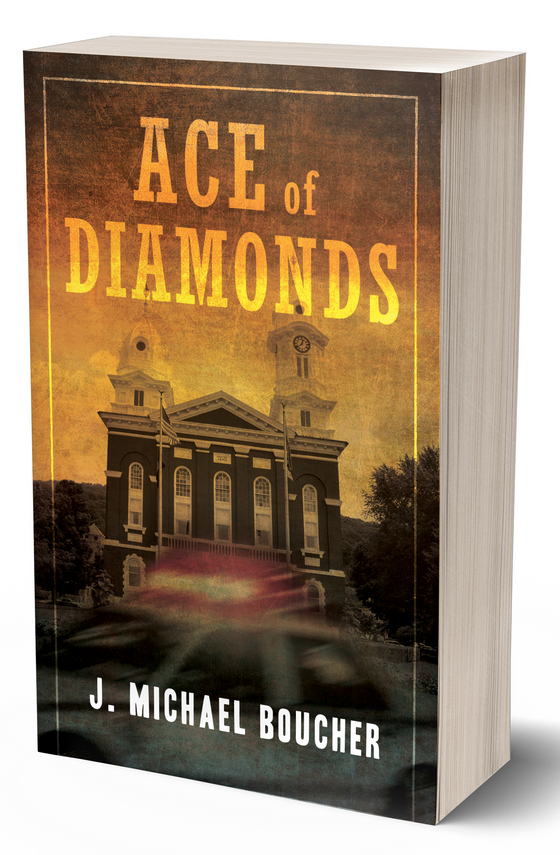 In this topical and fast-paced thriller, readers are transported inside the shadowy world of the opioid trade, where suppliers fight ruthlessly to expand their turf and addicts struggle to stay alive. If you're a Vince Flynn or James Patterson fan, don't miss this novel.
Straight-arrow police officer and former Marine Matt Riley is determined to rid his small Midwestern town of a deadly new opioid called Ace of Diamonds, but he's up against formidable adversaries: El Animal, the chief of a vicious Mexican drug cartel, and his American underlings. Riley recruits recovering addict Cody Ware as an undercover informant, but the cartel has its own spies in surprising places. As Matt and Cody struggle to overcome their mutual dislike and stop the Ace of Diamonds, they also must fight their own demons. Matt struggles with PTSD after being seriously wounded during a battle in Afghanistan, and Cody fights the cravings that could make him relapse. The plot takes unexpected twists and turns as Ace of Diamonds flows from Mexico to the American Midwest.
Author J. Michael Boucher thoroughly researched the opioid epidemic that kills more than 50,000 people annually, and his insights gained from addicts, law enforcement, medical professionals and others give readers an inside glimpse into a world that impacts so many. With a quick and engaging voice, Boucher transports readers from small-town America through our cities and across the border as lives are upended by a cartel that will stop at nothing to keep addicts hooked.